Frequently Asked Questions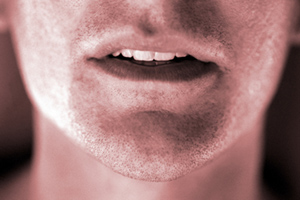 Q.I am new to educational technology. I am not very computer literate. I do not understand much of what you talk about on this website. Can you help me?
A.Yes. We understand that many people are having difficulty adapting to new technologies. We are vary patient with our customers, and we will provide you with just the right amount of support to ensure your success. Please do not be intimidated by technology. We can definitely help you.
Q.I have a very tight budget. Can I afford you?
A.Yes. We are a small company and we work hard to control our expenses. Typically we save you money rather than cost you money. For example, ask your hotel how much it will cost to rent the AV equipment you need. Typically we are competitive and can provide you with superior equipment, a technician present the entire day, at no more expense than you would pay for the unmanned hotel equipment. The costs of our post production and distribution services can easily be paid for by the first few students who enroll in your online class. After these first few students, all subsequent tuitions "fall to your bottom line" and are additional sources of revenue over and beyond your revenue expectation for your classroom event. We can show you how our services are a sound business decision.
Q.I do not need all of your services. I am interested in just one aspect of what you do. Can you help me?
A.Yes. We are happy to provide you with just exactly what you need. No job is really to small. We feel certain that our services will help you succeed, and grow, and that over time small customers will grow into larger ones. We want to grow with you.
Q.Even if your are cheap, I do not have any budget at all. Can you still help me?
A.Yes. We are open to deferred compensation or partnering schemes. For example, we will consider a joint venture with you where you pay nothing to us up front, and our compensation is based upon royalties generated from sales of your courses. If you have very marketable content, we are open to going "at risk" with the development of your content. Please call us so we can discuss this option further.
Q.Do I have to pay for an initial consultation?
A.No. Please call us and let us get to know each other. We will not charge you for initial technical consultations.
Q.Can you travel to a venue outside of California?
A.Sorry, but it is not practical to ship our equipment great distances from our office. We can however provide pre-production, production, and distribution services anywhere in the world. We just cannot provide services on the day of your event outside of the Southern California area.
---